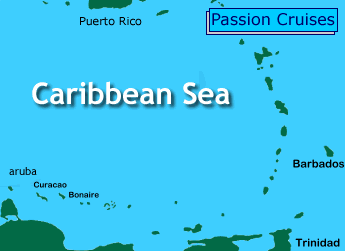 Sail - Cruise The Caribbean

Paradise of sailing and diving especially in the wintertime, we offer in the the Caribbean sea various sailing cruises from the following bases:
The British Virgin Islands at Tortola, the St Martin island, the French Guadeloupe archipelago, French Martinique and the Grenadines, Santa Lucia, St Vincent of the Grenadines.
The West Indies have pleasant weather condition all year round thanks to the trade winds except a short hurricane period after August.
New! Green cape Islands, Azores
Sail the Mediterranean sea:

A sailing cruise that mixes yachting, magnificent nature and culture. We sail in Italy Sardinia and Sicily, Corsica, France, Spain, Croatia, Greece and Turkey for more than 30 years. The best sailing areas in the Mediterranean Sea.

Bases in the Adriatic, Tyrrhenian, Dalmatian, Ionian, Aegean sea.